STAR WARS
---
That's no moon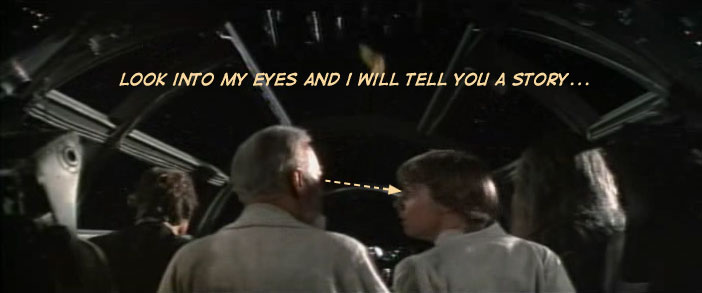 When our 'heroes' emerge from hyperspace we get several suspicious examples of Kenobi's keen sense of 'observation'.
When we get the news that Alderaan is blown away he turns and looks directly at Luke (look away Luke!) and says,
"Destroyed... by the Empire!"
Han then notes that there's a ship coming in.
Before the ship is visible, Kenobi blurt's out,
"It's an Imperial fighter".
In theory he got his information from the computer readouts but he was able to 'interpret' it faster than Han (really?).
At Luke's suggestion that the ship followed them, Kenobi is again quick with an answer proclaiming,
"No. It's a short-range fighter".
When the "small moon" is sighted it's Kenobi who announces,
"That's no moon! It's a space station".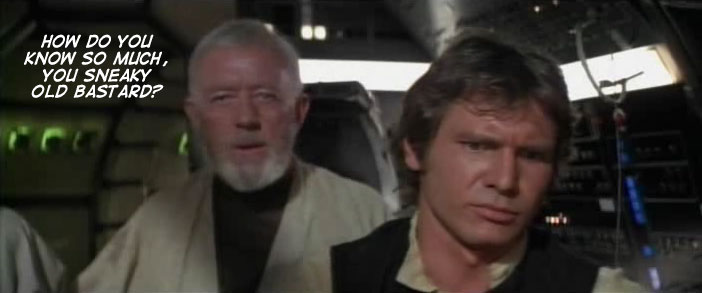 How does he know all of this?
Still think Kenobi spent all his time twiddling his thumbs on Tatooine?
Is the suggestion that Kenobi is militarily active? Nobody seems to suggest this.
Far more likely, he is in communication with a contact, possibly aboard the Death Star itself.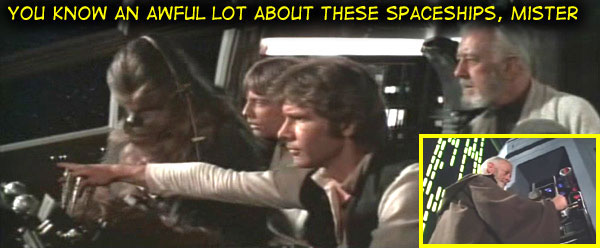 Interestingly, Ben's the one who comes up with the idea to hide, offering, "there are alternatives to fighting".
This old man knows a LOT about hiding...
So they get captured.
This happens a lot to the 'Rebels' throughout the movies.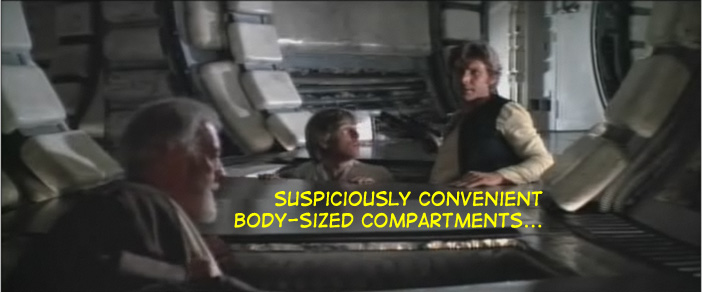 As a side note, why is Kenobi in a compartment by himself while Luke, Han, and Chewbacca all squeeze into another? (Aaron Chrenen)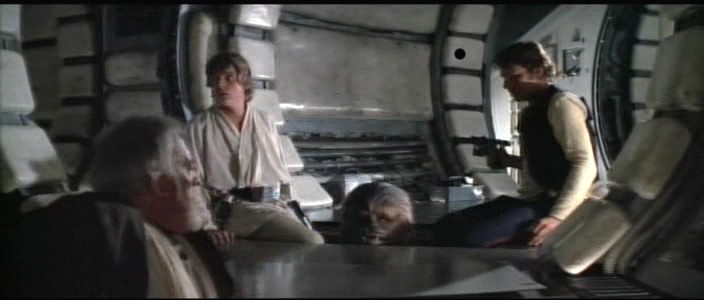 Kenobi's suspiciously confident he can take out the tractor beam.
Has he been sifting through the data R2 has?
Or is this another clue he has a contact helping him?

We get a good taste of Kenobi's and Solo's contempt for each other here as well.
Han is not under his spell, evident from his reluctant cooperation, and Ben is so frustrated by Han that he's actually getting snippy.
That "Who's the more foolish" line is supposed to end, "or the fool who follows HIM?" but sounds distictly like "or the fool who follows IT?".
Either way it's a strange schoolyard-level taunt.