STAR WARS
---
Kenobi's Vanishing Act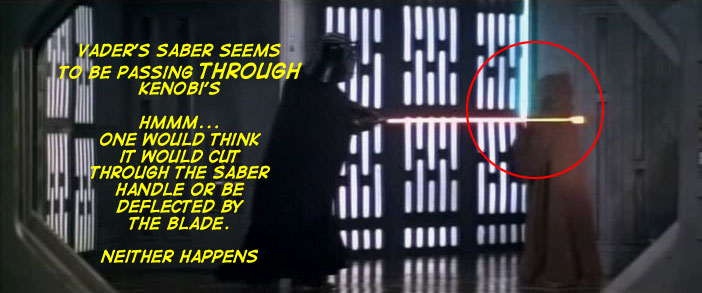 I don't buy this whole disappearing corpse bit.
It's all too convienent that the only two corpses that vanish in the movies are Kenobi's and Yoda's.
After he dies, Kenobi's corpse is left by his friends.
We don't get any confirmation about what happens to his body except two suspicious clips that show him being supposedly struck down and then a close up of a booted foot probing an empty cloak on the floor
Not exactly closure.
(thanks go to Andy Bergstrom for pointing out that something is definitely amiss here)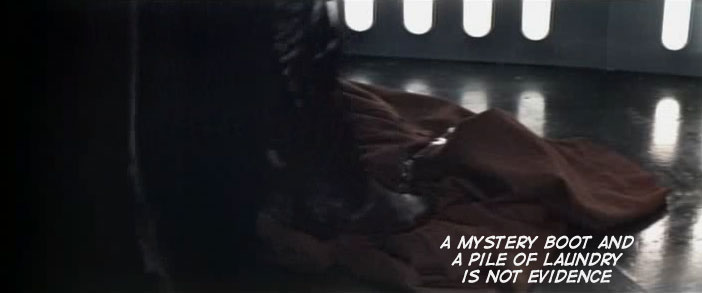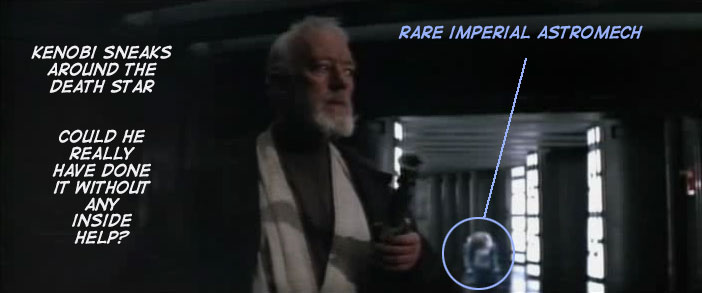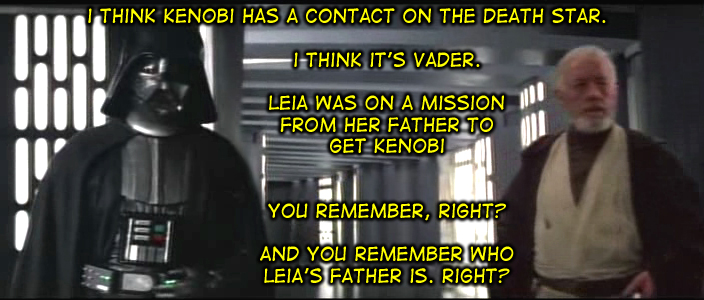 When Anakin dies, his corpse does not disappear, though he appears as a ghost with Kenobi and Yoda (sure, only Luke can see them...).
Qui-Gon gets killed in battle and does not disappear, and even though burned in a funeral pyre like Vader he doesn't come back to anyone as a ghost.
None of the Jedi killed in Attack of the Clones or Revenge of the Sith disappear upon death.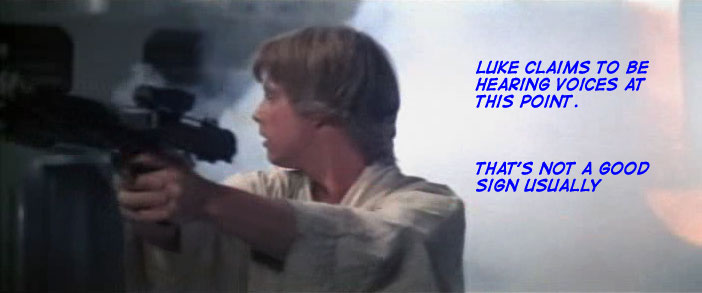 After he takes over control of the galaxy, Luke doubtless tries to set himself up as a religious leader devinely ordained to rule.
The claim here is that just after Kenobi croaked he heard his voice saying, "Run, Luke! Run!".
Either he is an opportunistic liar, or he is describing a psychotic break.
The main reason I reject the idea of the dead actually communicating with this blood-hungry future despot is the same reason I usually reject it:
the only people who I have ever encountered who claim to speak with the dead are either verifiably insane or they want your money.

Luke may actually fall into both catagories.